Sarah Michelle Gellar apologises after followers express concern over 'diet promoting' Instagram post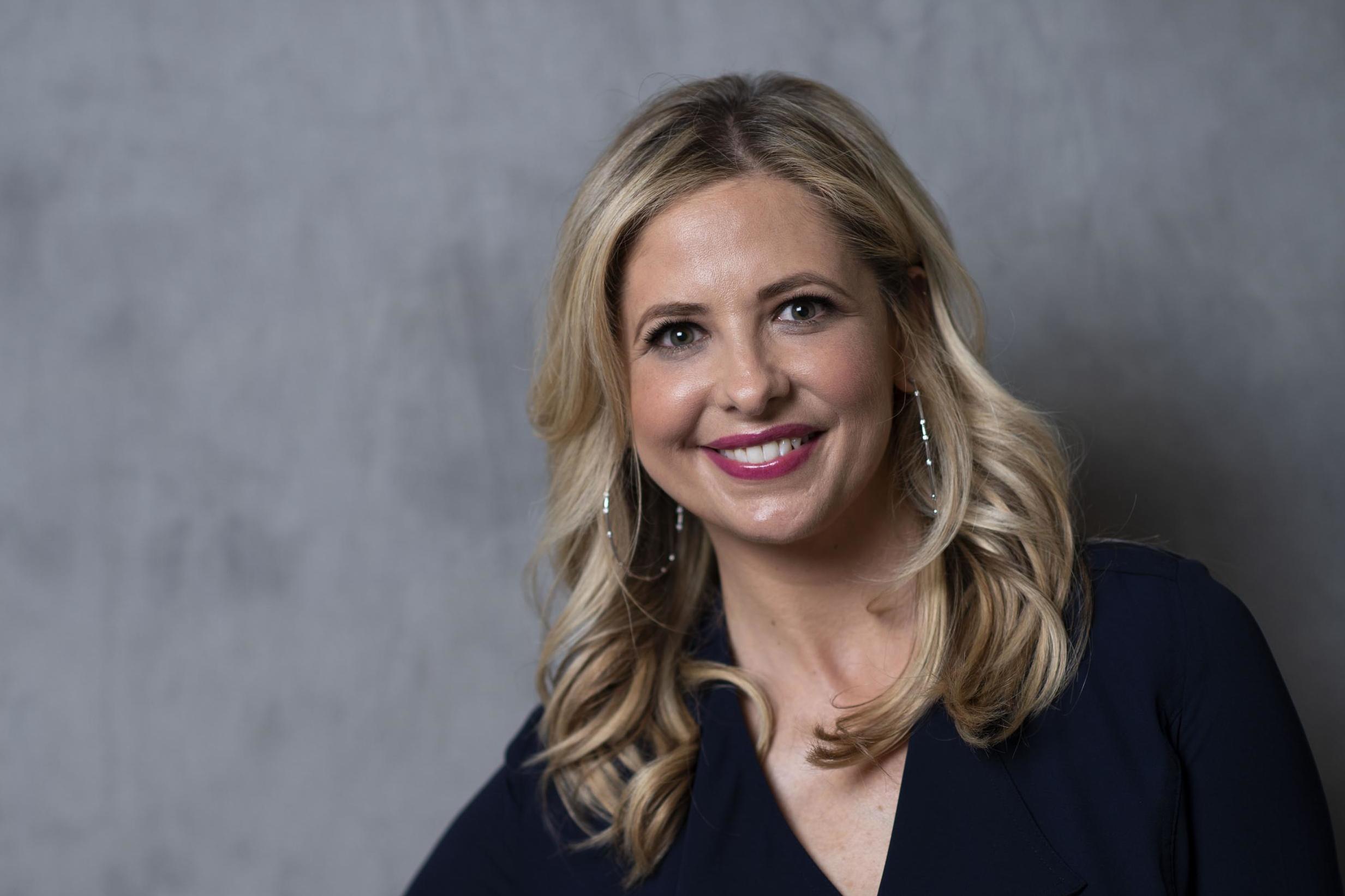 Sarah Michelle Gellar has said she is "terribly sorry" for offending people after a series of Instagram images she posted were labelled "damaging" and "triggering" by several fans.
The images show the actor posing in black lingerie for a 2007 Maxim photoshoot.
Underneath, in the caption, the 41-year-old teased that she was going to put the pictures on display in her house to stop herself from overindulging on Thanksgiving, which takes place on Thursday.
But fans failed to see the funny side, accusing the star of "fat shaming" and taking issue with the implication that people should feel guilty about overeating.
"Projecting the idea that we should restrict ourselves from eating food to be skinny is a dangerous and damaging mindset which clearly plagues the minds of many, including celebrities as it's pretty apparent here," commented one user.
"It's a hard truth to acknowledge. Nobody should ever feel guilty for eating food, period."
Another concurred, writing: "This caption proves once more that diet culture is really everywhere and that so many women have internalized this kind of thinking. It's really a shame."
Some people defended the actor, with one person arguing that the backlash is a sign of Gellar herself being body-shamed.
"I find it so unfair that women are constantly shamed for their size, she is slim and toned – please tell me how this is unhealthy?" they wrote. "We should all stand together instead of putting each other down."
Gellar responded to the criticisms by issuing a statement on Monday, which clarified her light-hearted intentions.
"It's come to my attention that some people think I was 'fat shaming' with this post. That could not be further from my intentions," she said.
"I love Thanksgiving and unfortunately my eyes are often bigger than my stomach, and I tend to eat so much I make myself sick. This was a joking reminder to myself not to do that."
The Cruel Intentions star continued by explaining she had hoped people would think her post was funny.
"I'm terribly sorry that people were offended by my attempt at humour. Anyone that knows me, knows I would never intentionally "shame" any one on any basis. I am a champion of all people."