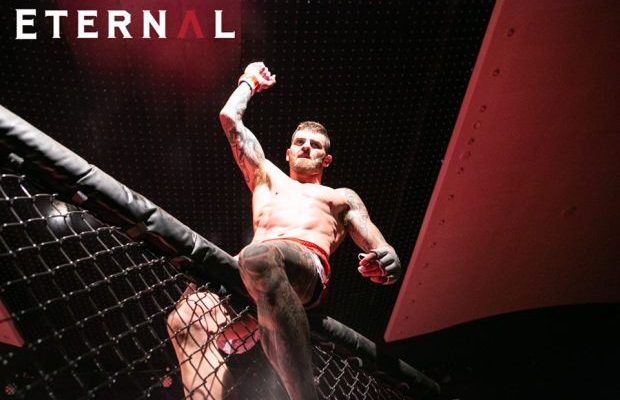 Pictured: Brentin Mumford following his Eternal 39 victory (Source: Eternal MMA)
Undefeated Sunshine Coast lightweight David Martinez gets a shot at the vacant Eternal lightweight title when he meets the experienced Brentin Mumford.
The bout headlines Eternal 45 which takes place at Southport Sharks on Queensland's Gold Coast.
After an extensive and longer than average amateur career, Martinez (4-0) has started his professional career in full steam, most notably in his last outing when he took on and submitted former UFC fighter Mike Wilkinson. Taking the fight on short notice, the Ignite Martil Arts trained athlete submitted Wilkinson in the last round to springboard up the lightweight division.
Standing across him on Saturday night will be another experienced opponent with Brentin Mumford coming back for a second bite at Eternal championship glory. Mumford has been mixing up his training between Byron Bay Academy and the highly successful City Kickboing gym. In his last bout back in November, Mumford looked dominant as he stopped Rob Hill with strikes in the second round back.
The event will also feature what could be Tim Moore's last bout. The popular Gold Coast fighter, fighting for the first time since December 2017, has stated on social media that there is a good chance it will be his last dance. Time will tell whether the 32-year-old steps away after Saturday but first he sets his sight on getting past his opponent Stephen Erceg.
Erceg brings a 3-1 professional record but the Wilkes Martial Arts student fighting in the amateur ranks since 2014. In his last outing, his submitted Mark Familiari in the first round.
Also on the card, Jimmy O'Brien faces off against Kevin Jousset while former Muay Thai champion Chelsea Hackett makes her debut against Mel Zeman.
Fight Card (Pro):
Brentin Mumford vs. David Martinez – Eternal lightweight title
Tim Moore vs. Stephen Erceg
Jimmy O'Brien vs. Kevin Jousset
Chelsea Hackett vs. Mel Zeman
Fight Card (Amateur):
Sam Dobb vs. Luke MacKenzie
Hoani Selwyn vs. Naveed Hassanzada
Brandon Stowers vs. Matt Sayers
Levi Gonzales vs. Dom Mar Fan
Tasar Malone vs. Aiden Fegan
Dylan Hitchcox vs. Alastair Volders
Muay Thai champion Chelsea Hackett set for MMA debut at Eternal 45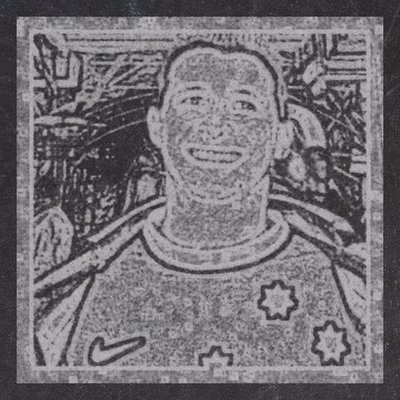 Started Martial Arts training after watching Mr Miyagi and Daniel-son in Karate Kid back in 1987. When the sport of MMA arrived many years later, it was a natural progression. Coverage of local MMA was via scarce posts on forums like the Underground and Sherdog. I embarked on covering the sport in 2002 and since then have written thousands of articles for both print and online media, before branching out and starting Fight News Australia in 2010. Outside the site, I dream of racing an F1 car and hiking the Swiss Alps. Most of all, my family is numero uno.