Tony Bellew vs Oleksandr Usyk: The Scouse mouth has boxing believing he can earn career-defining win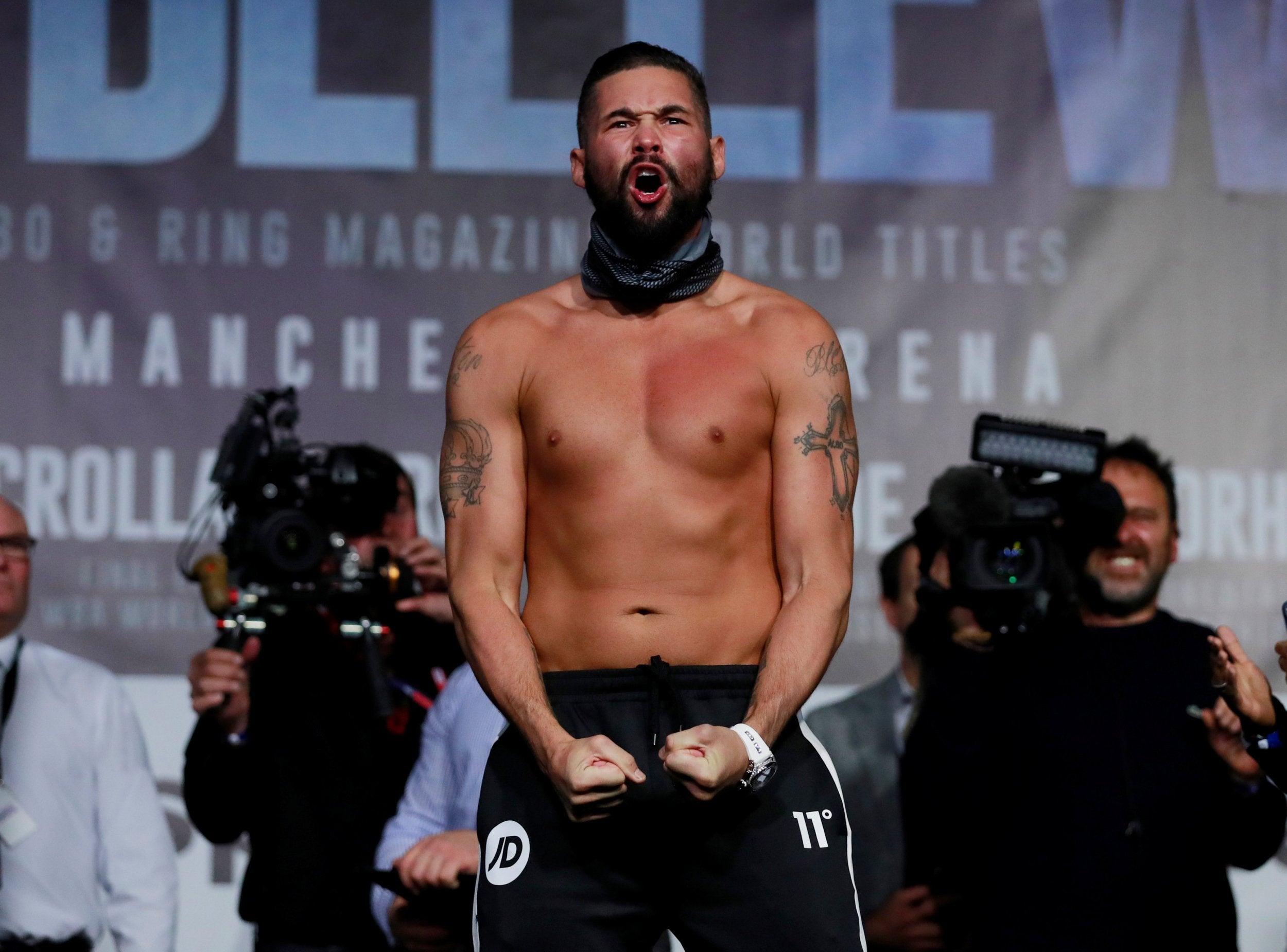 Oleksandr Usyk and Tony Bellew compete in one of the most enticing fights of the year on Saturday night, with ultimate title glory and career-defining opportunities on offer in Manchester. For the first time in British boxing history, all four world championship cruiserweight belts are on the line as Usyk defends his titles against Bellew.
Make no mistake, this is a huge event which may well be the most entertaining yet uncompetitive fight in recent memory. The hype around Oleksandr Usyk has been bubbling for years, while Bellew's stock has dipped and soared many times throughout his boxing career. At this stage of the game, victory is only essential for Usyk, but that hasn't dimmed Bellew's intensity and preparation heading into the bout.
The Tony Bellew journey has been a fascinating one, which can be looked at in two different ways. Viewed from a certain angle, Bellew's career has been triumphant. He's a former WBC cruiserweight champion who never lost his belt in the ring, he's twice beaten David Haye, and he's established a mythical reputation as a fearsome warrior with concussive power.
Sport has the ability to romanticise and rose-tint even as moments are being created, and Bellew has enjoyed mysticism of a Demon Headmaster/Alistair Campbell hybrid creation. The Liverpudlian is a conundrum – a fighter who outwardly states that he's one of the best in the world – but who upon reflection knows his weaknesses better than most.
Despite his reputation, Bellew is not typically a man for the big occasion. In key fights, he's often wilted amidst the pressure. After losing to Nathan Cleverly in October 2010, he failed to impress in their tedious rematch four years later despite Cleverly fighting with one arm for much of the bout.
Against powerful light heavyweight champion Adonis Stevenson in November 2013, Bellew ran around the ring in increasingly desperate fashion for six rounds before getting taken out, while he was dropped twice by Ovill McKenzie in a dramatic 2010 shootout.
Bellew finally won his world title in 2016 at Goodison Park when he defeated Ilunga Makubu. Following being dropped heavily at the end of the first round, Bellew rallied in spectacular fashion to finish Makubu in the third to clinch the iconic green WBC belt.
And then there was David Haye. The history books will forever say that Tony Bellew holds two victories over the former heavyweight champion, but the real story is different. Twice Bellew met Haye in the ring, and yet it was more like a ghost version of the Hayemaker.
Rumours of a severe Achilles injury for Haye swirled round the sporting world in the week before the first fight, and when Haye tentatively strolled towards the ring, something seemed amiss. It was clear from the opening rounds that the explosiveness which had defined Haye's career before had disappeared. The coolness was tempered by awkwardness, wild swings missed Bellew by a mile, and then, midway, his Achilles finally gave in.
Bellew soldiered on to eventually beat Haye later in the fight, before stopping him more decisively in their second clash, where a virtually immobile Haye was embarrassed into retirement. Two wins over a one-legged man hardly creates prime momentum into facing a legitimate pound-for-pound beast, but such is the allure of Tony Bellew's mouth that people are beginning to believe he won't just he tame, but will beat the mighty Usyk.
The 31-year-old Ukrainian has won all 15 of his professional bouts after earning significant success in the amateur ranks. Blessed with God-given boxing skills that have been honed to perfection over the years, Usyk is a scintillating all-round fighter who appears to have very few weaknesses.
Holding every cruiserweight belt is an indication of his talents, especially considering his formidable run to title glory. The likes of Murat Gassiev, Mairis Briedis, Marco Huck and Krzysztof Glowacki have all been outclassed, outfought and out-thought by Usyk, who has rarely looked troubled inside a boxing ring.
Outside of fighting, the Olympic gold medallist has an infectiously fun personality which has delighted British boxing fans this week, but once he walks through the ropes, the posturing stops and the beatdowns tend to begin. It's hard to see an area where Bellew holds an advantage. Usyk's punch-picking, speed, movement, and tactical prowess are all superior, while power-wise, both can dig when they need to.
Which takes us to the attribute Tony Bellew is holding onto the most – heart. Can sheer determination and will outrank world class ability? Bellew is many things, but an idiot he is not. This is a fight for legacy, not for riches. He could have made significantly more money chasing a payday with Anthony Joshua or Deontay Wilder up at heavyweight, but instead he is fighting one more time to earn something money genuinely can't buy, the knowledge that he is truly The Man.
Both men weighed in comfortably, with Bellew looking the best he ever has physically. While this is not a bodybuilding contest, it proves the effort he has gone to in order to prepare fully for the fight, and there is no doubt that he truly believes he can win.
Will he? It's unlikely. Can he? It's hard to negotiate a fair reason why. Bellew can't out-box Usyk and it's unlikely he has the power to earn true respect and timidity from his opponent. With his 36th birthday just around the corner and a less than stellar resume of recent bouts, is Bellew still able to dig in when faced with devastation? Or will his old persona return, the one that choked when it mattered most?
All of these questions will be answered tonight and in reality, there is no worst-case scenario. If Usyk pics up the win many are expecting, it sets him up nicely for an assault on the heavyweight division. And if Tony Bellew, in his last ever fight somehow beats the quadruple champ and returns home to Liverpool as the bonafide don, it'll make for a movie that'll put Creed to shame.
Follow the Independent Sport on Instagram here, for all of the best images, videos and stories from around the sporting world.