Oleksandr Usyk emerges as the trump card of the heavyweight division with Anthony Joshua in his sights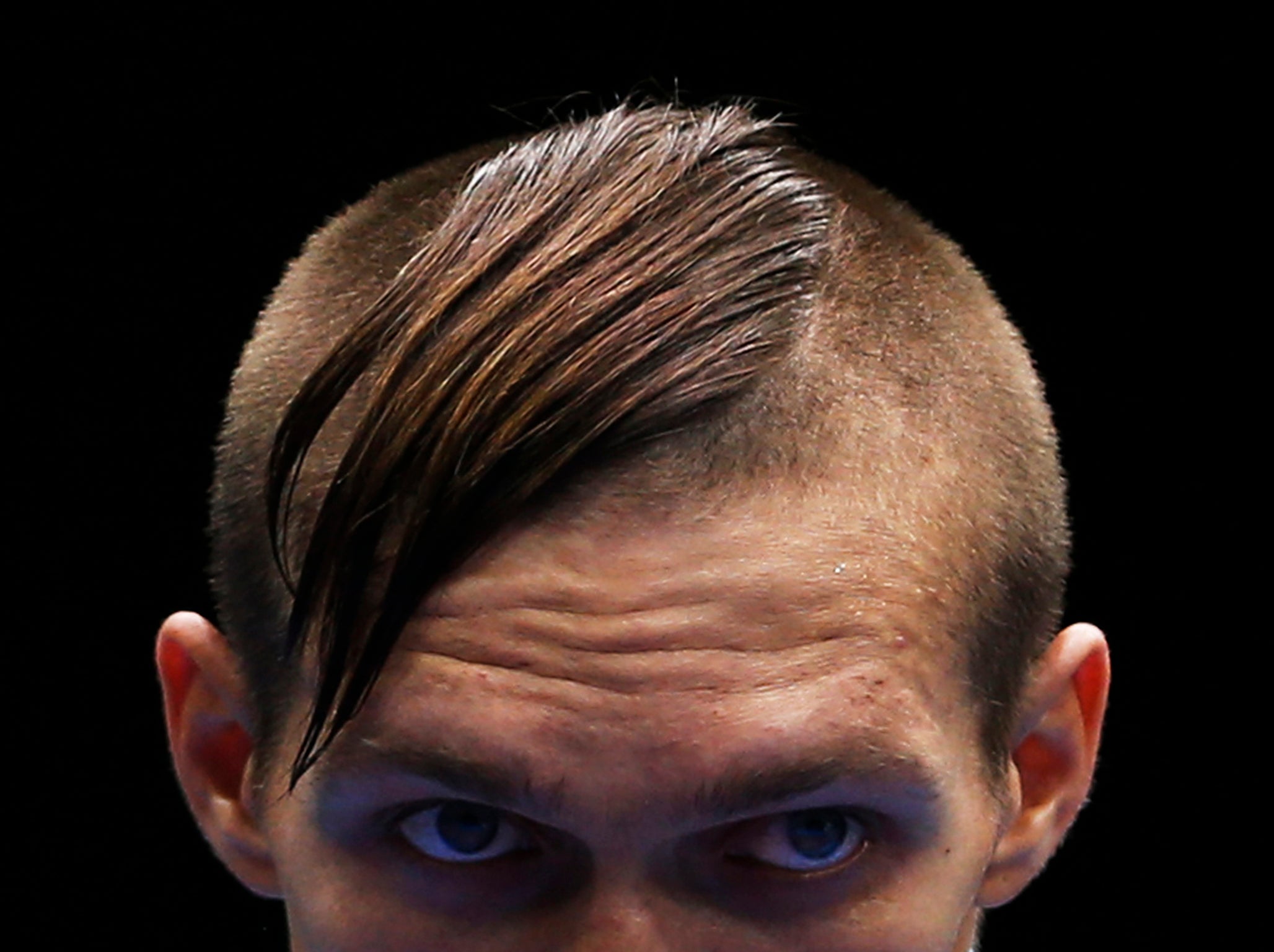 Not one but two great cruiserweight careers ended under the bright lights of the Manchester Arena on Saturday night.
Tony Bellew, the former WBC champion of the world, went out flat on his back, left in an unsightly heap by a savage left hook he struggled to even recollect in the fuzzy first moments after the fight. Oleksandr Usyk went out on top of the world, undisputed and undefeated, safe in the knowledge that, with this latest victory, he had no more worlds left to conquer.
Usyk is done at cruiserweight. In just five years he has completely cleaned out the division, a world champion in his tenth professional fight and an undisputed champion in his fifteenth. No boxer – at any weight – has managed that feat so quickly. Only four others have managed it in history. "Now I must move up to heavyweight and show them all how good I am," Usyk said after his latest win.
He is not the first outstanding cruiserweight champion to find himself gazing up at the stars, dreaming of bigger cards, bigger fights and bigger rewards. Evander Holyfield – Usyk's hero – became unified cruiserweight champion in 1988, before he found himself consumed with the burning desire to challenge the seemingly unstoppable heavyweight king, Mike Tyson.
Holyfield became the only boxer ever to win the undisputed championship in two weight classes when he stopped the man who stunned Tyson, Buster Douglas, before his two famous and outrageous victories over Iron Mike. It can be done. And Usyk wants his own slice of boxing history.
"In the beginning, somebody told me there was a record in the cruiserweight division where Evander Holyfield became the champion," Usyk said earlier this year. "I thought about that and I told my team, 'let's make our own history, our own record, to beat Holyfield's record'. That was the plan and no, I was not surprised. I was very happy. I prepared for that championship bout."
Holyfield became an undisputed champion in two weight classes in his twenty-fifth professional fight. Usyk's victory over Bellew was only his sixteenth. Holyfield's record can be beaten.
And so, for possibly the first-time in his lightning-quick professional career, Usyk has time on his side. He is no longer a man in a rush. Like Holyfield headhunted Tyson, Usyk has coldly identified Anthony Joshua as the villain standing in the way of his boyhood dream, but he can afford to acclimatise himself in his new division before diving headlong into the lion's den. That is a privilege Usyk can ill-afford to waste.  
Nobody wants to see Usyk blithely rush into a contest he is not fully prepared for – least of all his new promoter, Eddie Hearn. "Tony said he doesn't think Usyk is ready for Joshua just yet," Hearn admitted deep in the bowels of the Manchester Arena in the early hours of Sunday morning. "He is heavy duty but he has got to get bigger. Look, the Usyk team are very clever guys and they know they need two fight at heavyweight before taking on Joshua."
But who? Usyk clearly enjoyed his first taste boxing in the UK and the simple fight for Hearn to make would be with Dillian Whyte should he win his rematch with Dereck Chisora in December, if only because of the Londoner's utter refusal to shy away from a challenge.
"Usyk will struggle at heavyweight," Whyte sniffed even before Usyk had time to peel off his handwraps after dispatching of Bellew. "He's not going to drop me with one punch. I would maul him all night long. I would fight him in a very uncomfortable zone for him. If it's a big fight and he wants it, he can have it. I'm game."
The fight would be a fascinating test of Usyk's heavyweight credentials. The pair are a similar height with an identical reach, with Usyk comfortably the better boxer with a superior range of movement. And yet he will never have experienced anything like Whyte's power before. Should he stand and trade in the pocket – as he did against Bellew – Usyk could come unstuck.
Hearn has named four other potential opponents for Usyk: Chisora, Joseph Parker, Jarrell Miller and Alexander Povetkin. Of the four, the latter makes the most sense. Parker is rebuilding his career after defeats to Joshua and Whyte. Miller tipped the scales at over 22 st for his last fight and is a stylistic nightmare. Meanwhile Povetkin, 39, has already made clear his plan to retire from the sport after two more fights. The only hitch – from Hearn's perspective – is that neither speak English.
And then beyond the five claimants sits the king himself. There is no doubt at this stage that Joshua is one of the hardest hitters in the world – Povetkin had not once been stopped in his storied 13-year professional career until he emerged into the Wembley rain – but Usyk offers a challenge distinct to that of any other heavyweight in the world. For Joshua, a once bleak heavyweight landscape suddenly looks dotted with peril and possibility.
Follow the Independent Sport on Instagram here, for all of the best images, videos and stories from around the sporting world.