Nathan Gorman vs Daniel Dubois: Two massive heavyweight lumps put their undefeated records on the line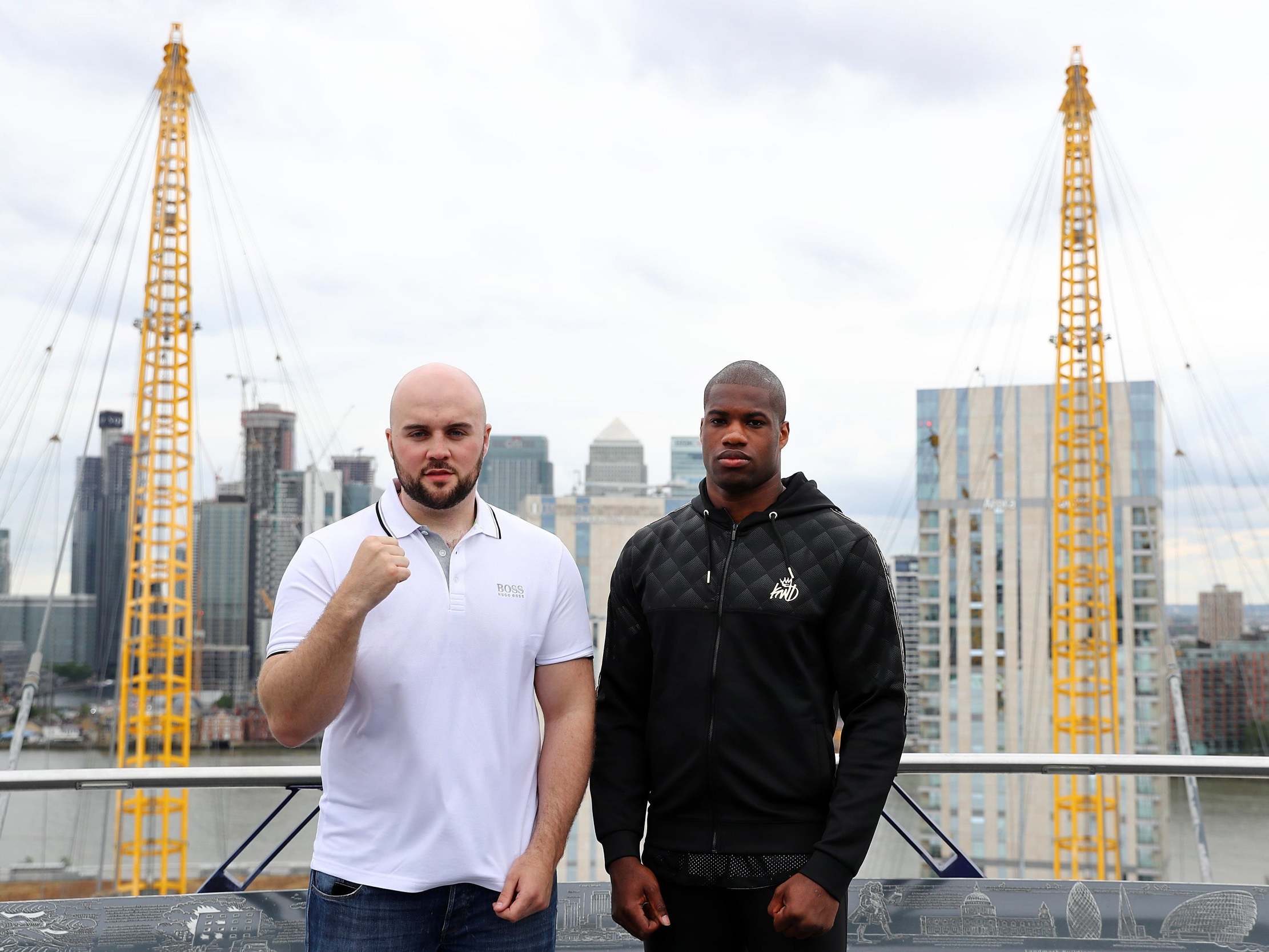 When it comes down to it, boxing is a very simple sport. Strap a pair of gloves on two people, throw them into a ring and allow them the opportunity to punch each other in the head. It's dangerous, crass at times and remains relentless controversial to many. But beneath the brutality lies a magnificent opportunity for folks from all walks of life to better themselves and enrich their lives through the noblest of sports.
Above all else, when both athletes are fit and firing, it's tremendous fun to watch. Tactics, discipline, athleticism, every facet of competition is fiercely driven inside a boxing ring and there really is nothing quite like it.
You know what's even better? Two massive heavyweight lumps putting their undefeated records on the line in front of a packed out crowd in London. That's what we're getting tonight as prospects Nathan Gorman and Daniel Dubois aim to take a step forward in their career while pushing their rival down a step or two.
Sporting success from young athletes is becoming a regular occurrence from tennis to football, but the age of these youthful heavyweights is something special to behold. Heavyweights used to be thought of in the same way dogs are – that their years were different to others. The big lads in boxing used to peak in their 30s, but a new generation of giants have broken the mould including the 21-year-old Dubois, and 23-year-old Gorman.
This is a banner period for British heavyweights with Tyson Fury, Anthony Joshua and Dillian Whyte all comfortably in the top ten worldwide rankings, but some think that both Dubois and Gorman show potential which could see them become the best in the business.
Former teammates in the GB amateur setup, Dubois and Gorman have sparred many rounds together, but each turned professional exceptionally young in order to accelerate their development in the paid ranks.
Both have placid demeanours and prefer to do their talking in the ring rather than verbally, but there has been needle in the build-up. This isn't a trashy feud, but instead two tough boys who each think they're better than the other. It's not blood, it's not war, it's just the desire to know the ultimate truth – am I as good as I think I am?
While their personalities may be similar, the differences end once the bell has rung, with each man offering a unique style which will prove challenging once the action begins.
Dubois is a man-mountain whose strength and power has been salivated over since he turned professional in 2017. The Londoner has stopped 10 of his 11 opponents, with only cagey veteran Kevin Johnson able to go the distance. It's clear that Dubois offers dynamite in both hands and his chin was firmly tested in his last fight against Richard Lartey.
One of the most entertaining bouts of the year so far saw Dubois and Lartey throw bombs at each other for four rounds, before Dubois finished the job in style. The Brit proved he has the appetite for a fight as he took some heavy shits from his African opponent, and he may need to show such resistance again when he faces down Gorman in London.
At 23, Gorman is positively ancient compared to Dubois, but the Cheshire-based star has looked elegant and composed throughout his career to date. 16-0, Gorman was once most famous for being a distant cousin of Tyson Fury, but a series of accomplished performances has established a reputation in his own right.
Fleet-footed and fast of fist too, Gorman is the better boxer of the two and has developed power in recent fights, with a brutal knockout of Razvan Cojanu in December showcasing his increased spite. On paper, he has the technical ability to outclass Dubois who can still look static on occasion, but the unparalleled ferocity of the younger man has led many to believe he will not only win, but win by knockout.
Domestic grudge matches haven't always excelled, but for every dull Tyson Fury vs Dereck Chisora clash there has been a George Groves vs James DeGale or a Scott Fitzgerald vs Anthony Fowler. Heavyweights always have an advantage in drama due to their size and strength, and there are so many variables to consider here which make the bout even more intriguing.
Which boxer can deal with the pressure of a main event? What if Gorman stings Dubois early? Neither man has ever been down as a professional, so who can rally if they're knocked to the canvas? 
The winner will not only keep their undefeated record but also claim the British heavyweight title. They may already know their next opponent before the night is over as fellow British heavyweight Joe Joyce competes on the undercard against former world title challenger Bryant Jennings.
At 33, Joyce is playing catch-up to the younger prodigies, but has started his professional career in style with nine successive knockouts. The 2016 Olympic Games silver medallist will look to make it a perfect 10 against Jennings whose best days are behind him.
A victory for Joyce is likely to set up an Autumn showdown with either Dubois or Gorman for the British title, and another thrilling fight for fans.