Anthony Joshua vs Andy Ruiz: Brit risks damaging pristine image as Saudi cash wins out to host rematch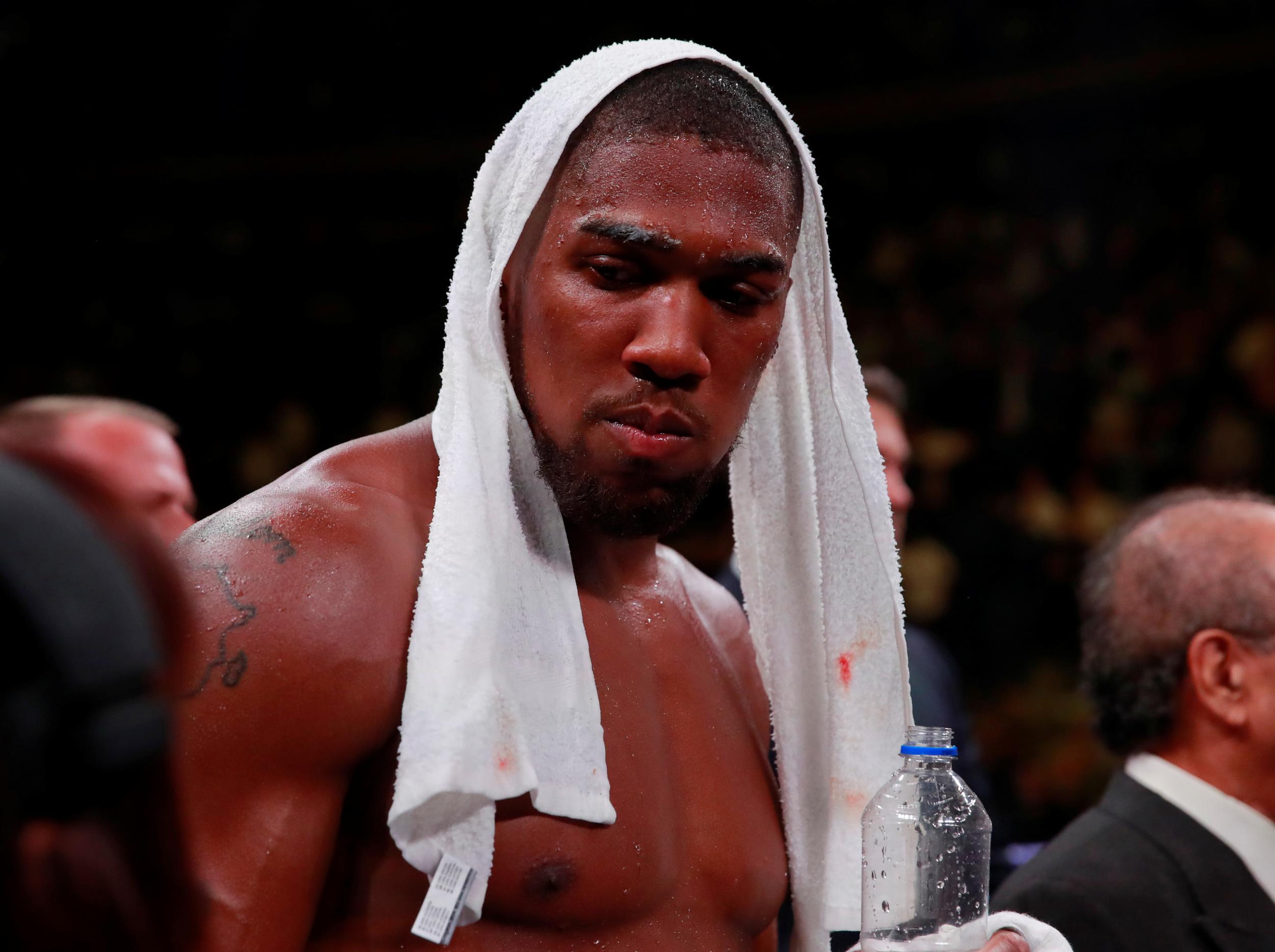 At the glorious Savoy Hotel by the Thames in London on Monday, Eddie Hearn confirmed that he has done a deal for Anthony Joshua to fight in Diriyah, Saudi Arabia, in December.
It has been 73 days since the disaster in the Madison Square Garden ring and now the rumours, fake news and doubts are over and Joshua knows that he will fight Andy Ruiz Jr to confront his demons once again. He will also be criticised outside the ropes for accepting a fight in Saudi Arabia.
In June, Joshua towered over Ruiz, smiling, relaxed in New York before they fought, but in their brutal fight he spent large parts gazing up in astonishment at Ruiz when the referee was giving him one of his three counts. At the Garden it went so terribly and shockingly wrong and Ruiz knocked him senseless in seven bewildering rounds on that unforgettable night. It was a finish that still makes no sense and there has never been an excuse.
"This fight could have gone anywhere in the world," confirmed Hearn. "New York, Cardiff, Dubai, Qatar – they all wanted it. I have done the deal that many promoters have wanted to do: we are taking a big fight to Saudi Arabia and it could change the sport." Hearn also confirmed that visas to enter Saudi Arabia will automatically be available to everybody – both male and female – buying a ticket online. The tickets will go on sale in September; the visa news was a revelation.
The rematch shifts to the sands of Saudi Arabia and a venue to be built in the dunes – actually the 12,000 seat stadium will be constructed in the middle of a race track – in a distant land with very demanding issues. There is the promise of the extra cash for any inconvenience; the boxing business has a rich and disturbing history of fights that make cash sense taking place in venues that seem to make no sense. In the Seventies, despotic rulers changed the shape of boxing and did a tidy bit of cleansing in the process when they funded major fights.
"I knew there would be critics when I chose Saudi Arabia," admitted Hearn. "I'm a boxing promoter and I'm interested in growing the sport of boxing. Saudi Arabia is changing and changing fast."
The rematch was heading back to New York's holy Garden, a bullring in Tijuana, the Azteca in Mexico City, the MGM in Las Vegas and under the dome at the Principality in Cardiff before Saudi Arabian money emerged.
"They also had the vision and I share their vision – there is more to boxing than the traditional venues. It's a global sport and we are taking it global," continued Hearn.
Presumably, a hefty deposit has been banked to satisfy the nerves of the men trusted with putting the spectacular together. Joshua has been linked to fights in Dubai and Nigeria before, but deposits failed to arrive to compliment the bold hopes. Boxing is often a business built on lies, fake claims, phoney records and men with nothing but their wit and grit to offer as their truth and illusion. The Saudi deal seemed like a hoax last week, on Monday it was made real. No fake sheikhs with empty promises.
"I spoke to Anthony and we talked about the options," continued Hearn. "He was desperate to make sure Ruiz never had an excuse to use if he lost – Ruiz had been talking about not wanting to fight in Britain, using various excuses. Anthony wanted to eliminate that moaning and that was a factor in selecting Saudi Arabia."
Joshua has always wanted his own Rumble in the Jungle, his own Thrilla in Manila – fights with boxing gods that changed sport forever in the Seventies. The journey to New York in June was the first step in the direction of greatness, but Ruiz looked like he had ruined Joshua's dreams, taken away his Rumble, his Thrilla, his nights walking under exotic stars in the footsteps of his idols, Muhammad Ali, George Foreman and Joe Frazier. The Saudi offer was too good to turn down but could come at a cost to Joshua's pristine image.
Joshua and Ruiz will, quite correctly, split a lot of money when they fight. The exact numbers are never known in boxing, one of the ancient sport's oldest secret rituals; only Ruiz, Al Haymon, his adviser, Eddie Hearn, the promoter, and Anthony Joshua know the final figure and that is the only total that counts. The totals were written firmly in the first fight contract, which covered a rematch if there was a calamity – and it will be more than they would have divided had the fight been in New York or Cardiff. Money has always been the decisive factor in boxing, this fight is nothing new.
"Ruiz has, quite correctly, asked some questions about fighting in Saudi Arabia. They are the same questions I would ask if I was him," added Hearn. "I have answered his questions: The contracts were signed last week, this fight is on."
A promotional tour by both boxers, starting in Diriyah, an ancient city, and then moving to London and New York, both ancient fight cities, is planned for September. Joshua will once again gaze down at Ruiz and wonder what went wrong in the Garden in June and perhaps ask himself if it could possibly happen again? Joshua's Saudi backers will be hoping that the answer is no, Eddie Hearn will be, in a land of dedicated prayer, saying a silent prayer of his own when that first bell sounds.